Austempered Ductile Iron (ADI)
As an isothermal heat treatment process, austempering significantly improves ductile iron in terms of its strength and wear resistance. Besides, the characteristics of ductility and impact resistance of the material are preserved.
Austempered Ductile Iron, or shortly ADI, provides several significant advantages, including the cost advantage, compared to cast and forged steel; therefore, it is an alternative option to them.
For detailed grades, please see the table at bottom of this page…
STRENGTH: Offers tensile strengths of up to 1600 N/mm2.
HIGH MACHINABILITY: Achieving almost the geometry of the final product reduces machining costs.
LESS TOOLING COSTS: Less costly due to the improved lead time compared to forging dies.
WEAR RESISTANCE: Having an active characteristic of wear resistance, ADI's immediate area of the surface gets hardened during any kind of operation.
WEIGHT SAVING: ADI is 10% light compared to the steel. Thanks to higher strength, smaller parts can be produced while meeting the performance criteria. Thus, it is an alternative to SG castings.
HIGH FATIGUE RESISTANCE: In case of a crack, the material becomes extremely tough at the point of the crack, thus, preventing the crack propagation.
UNIT PRICE: Usually, ADI offers cost advantages compared to casting, forging, and manufacturing of steel.
METALLURGY: The metal matrix of the material is changed in the heat treatment process, thus, the needles of ferrite are fined in ausferrite solution made of carbon and iron.

For detailed features, please see the table at bottom of this page…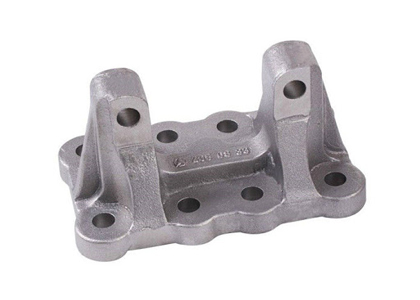 Detailed Material Properties Table
Please kindly click on below PDF document to see detailed material properties table.