As a type of synthetic rubber, neoprene, which is also known as polychloroprene, is produced by the process of polymerization of chloroprene.
It was first found by researchers at DuPont Company on April 17, 1930.
Being a highly chemically stable material, neoprene retains its flexibility in a wide range of temperatures. Solid or latex forms of neoprene are available in the market for different applications.
Features
Shows superior physical toughness
Shows high resistance to hydrocarbon oils and heat
Shows resistance to degrading effects of ozone, sun, and the weather conditions
Offers a wider range of short-term and long-term operating temperatures compared to other general use hydrocarbon elastomers
Shows higher flame retardancy /self-extinguishing feature compared to exclusively hydrocarbon-based elastomers
Shows superior resistance to hazards resulting from flexing and twisting
High Compoundability: The composition of the neoprene can be modified to obtain a polymer structure with improved physical, chemical, and mechanical properties.
Applications
sensitive door seals
orthopaedic braces (wrist, knee, etc.)
electrical insulation
liquid and sheet-applied elastomeric membranes or flashings
automotive fan belts
vibration mounts
shock absorber seals
protective clothing for aquatic activities
waterproof automotive seat covers
window gaskets
cable jackets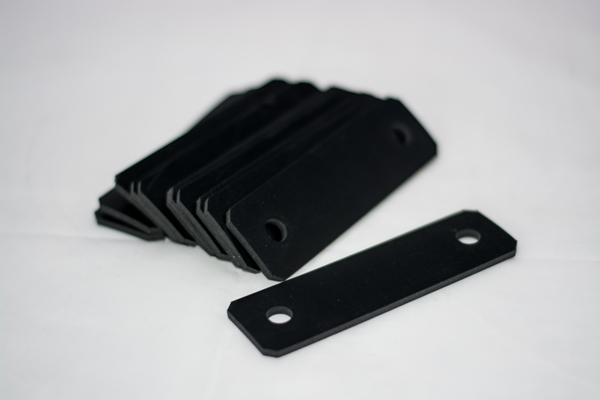 NEOPRENE PROPERTIES
Common Name: Neoprene

ASTM D-2000 Classification: BC, BE
Military (MIL-STD 417): SC
Chemical Definition: Polychloroprene

Resistance

Abrasion Resistance: Excellent
Tear Resistance: Good
Solvent Resistance: Fair
Oil Resistance: Fair
Aging Weather / Sunlight: Good
Durometer (Hardness): Range 30-90 Shore A
General Characteristics

Tensile Range (P.S.I): 500-3000
Elongation (Max %): 600
Compression Set: Good
Resilience /Rebound: Excellent
Adhesion to Metals: Good to Excellent

Temperature Range

Low Temperature Usage: 10° to -50 F° | -12° to -46 C°
High Temperature Usage: Up to 250 F° | Up to 121 C°