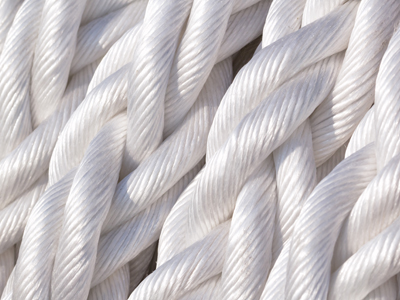 As a synthetic material, nylon was invented by the DuPont company in 1935. Since it is suitable for injection molding and its wear resistance is high compared to other plastics, it can be used instead of low strength metals in manufacturing.
The nylon is a highly machinable plastic material and its specific strength (strength-to-weight ratio) is quite high.
Besides, it has a superior thermal resistance and wear resistance to chemicals and abrasion, and it does not provide a suitable environment for fungus, mildew, and mold development.
Features
A plastic material with high chemical resistance, thermal resistance, and toughness
Absorbs the moisture in its environment
Has a good chemical resistance, however strong acids, alcohol, and alkalis may degrade its structure
Has a high thermal resistance and can be reliably used at high temperatures. Heat stabilization systems ensure continuity of operation at temperatures up to 185°C
Dries quickly
Flexible structure
Applications
Bearings
Food packaging films
Bushings
as reinforcement for car tires
Wear plates
Low Voltage Switch Gears
Engine components
Screws and hinges
Gears
Nuts and bolts
Door Handles & Radiator Grills (automotive)
Types of Nylon
Nylon 6 – Developed by Paul Schlack using ring-opening polymerization technique.
Nylon 510 – Produced using pentamethylene diamine and sebacic acid.
Nylon 1.6 – Produced from dinitriles using acid catalysis process.
Nylon 66 – Invented by Wallace Carothers using amide bond.