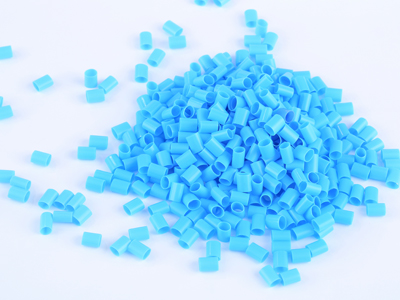 Polyvinyl chloride, a thermoplastic commonly known as PVC in short, has been produced since the 1920s and widely used in several industries particularly, the construction industry. Being flame retardant, providing electrical insulation, and high machinability are the prominent properties of the material.
Having a high density makes PVC a preferred material for uses requiring good impact resistance. As the third synthetic plastic polymer produced following polyethylene (PE) and polypropylene (PP), the annual production of PVC is approximately 40 million tons.
Commonly available in two forms:
1) Rigid form
2) Flexible (plasticized) form
Features
As a low-cost material, it can be easily procured.
Due to having high density and hard structure, it shows better impact resistance compared to other plastics.
Shows excellent tensile strength
Shows high chemical and alkali resistance.
Applications
Car interiors
Construction
Electronic enclosures
Signs
Wire insulation
Window profiles
Pipes
Gutters
Vinyl siding
Flooring
Containers & tubing in healthcare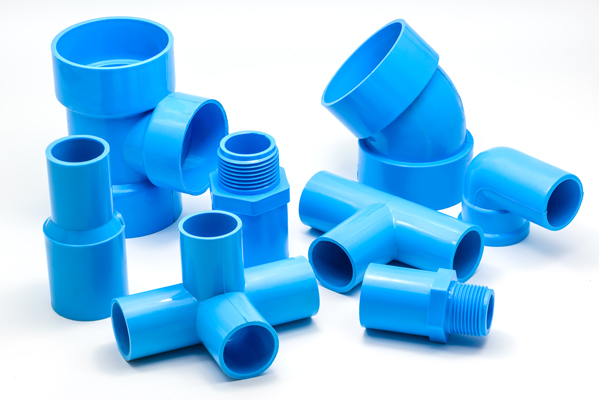 Key Properties
Electrical Properties: As a good insulation material, PVC also has high dielectric strength.
Durability: Having high resistance to various environmental and operating conditions, PVC can withstand weathering, chemical degradation, corrosion, impact, and abrasion. Therefore, it is widely preferred durable outdoor applications.
Flame Retardancy: Due to high chlorine content in its composition, PVC products do not allow the spread of fire. The oxidation index of PVC is ≥45. Moreover, the additions of antimony trioxide together with phosphate ester plasticizers provide excellent mechanical properties and performance against the fire.
Cost/Performance Ratio: Besides its good physical and mechanical properties, PVC offers cost-effective solutions. Its durability and low maintenance requirement increase its cost-efficiency.
Mechanical Properties: PVC, which is a lightweight and tough material, has high abrasion resistance.
Chemical Resistance: PVC has a high resistance to all kinds of inorganic chemicals. It shows quite good resistance to diluted acids, diluted alkalis, and aliphatic hydrocarbons. Ketones may degrade its resistance; some types of PVC may be swollen or attacked by several chemicals such as chlorinated and aromatic hydrocarbons, nitro compounds, some aromatic ethers and amines, and esters.
Key Facts About Rigid PVC
Strengths
Inexpensive material with high stiffness.
Has a flame retardant structure.
Suitable to be used as a food contact substance and can be used in transparent applications. (FDA compliant)
Shows higher chemical resistance compared to plasticized PVC.
Shows good electrical insulation and can be used as a vapor barrier.
Shows high dimensional stability at temperatures between 20°C-25°C (68°F-77°F).
Weaknesses
Not suitable for the melting process.
Shows poor stress cracking resistance against solvents
Shows brittle characteristics at 5°C (41°F) when it is not modified using impact modifiers and/or processing aids.
Has a low maximum continuous service temperature (50°C or 122°F).
Key Facts About Flexible PVC
Strengths
Inexpensive material with flexibility and high impact strength.
Shows high resistance to UV rays, acids, alkalis, oils, and several corrosive inorganic chemicals.
Shows good electrical insulation.
Non-flammable material suitable for various applications.
Shows higher processability compared to rigid PVC
Weaknesses
Plasticizer migration may lead to degradation in properties
Ketones may degrade its resistance; some types of PVC may be swollen or attacked by several chemicals such as chlorinated and aromatic hydrocarbons, nitro compounds, some aromatic ethers and amines, and esters.
High temperatures may lead to degradation.
Not suitable to be used as a food contact substance when certain plasticizers are used
Shows lower chemical resistance compared to rigid PVC